Roll Up Garage Door
Back To Our Services
We are proud to offer some of the most reliable this side of town. Having had vast experience, everyone on our team is adept at providing quality repairs for any broken springs or cables you might have. When it comes to the replacement of parts, trust us to definitely do a good job as we only use the most reputable brands in this industry implemented by professional, friendly, and diligent technicians. Specialists are also experts at the installation of new parts as well. So should you feel anything different with the performance of your doors, just feel free to call us.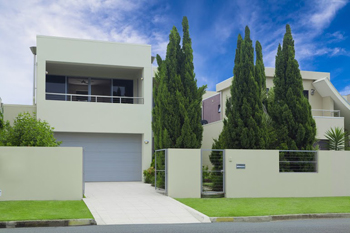 One of the most common types of garage doors is the rollup variety. A rollup garage door gets its name from the rollup feature. When you look at the door from the outside of your garage, it looks like a typically door. Once you lift the door, it rolls up and back into the garage. This type of door consists of metal brackets and other metal pieces that create a storage device on the ceiling of the garage. This system uses tracks or rollers, which keep the door firmly attached to the front of the garage.
When you grab the handle on the garage door and pull up towards the roof, the garage door glides along the track or roller and moves up to the roof of the garage. Any type of debris lodged in the track can stop the garage door from opening and closing when you pull up the door. The door might require repair for multiple reasons.
* Damage to the door
* Debris on the track
* Broken rollers
* Warped spots or bent areas of the garage door
* Door off track
Homeowners sometimes make the mistake of attempting the roll up garage door repair themselves. The garage door is a sensitive piece of machinery that requires regular care and maintenance. If you use too much pressure when you open the door, you might bend the door or push it off the track. The door cannot move, if it is not properly located on the track. Garage door repair specialists know how to quickly get the door back on its track and can make any other repairs needed.
Get help from a trained technician quickly and get back to using your garage door.